Katherine Lam is an experienced litigation lawyer licensed in Ontario and Hong Kong, both common law jurisdictions.   Prior to obtaining her license in Ontario, she practiced in Hong Kong for more than 15 years, focusing on family law and civil litigation, including some personal injury claims, and significant commercial and banking litigation.   She is looking forward to expanding her practice in employment law with Hum Law Firm.
In keeping with Hum Law Firm's philosophy, Katherine shows empathy in listening to the concerns of clients, whether individuals or businesses.  She is patient and objective in advising them about the legal process and their most effective options, and is candid in discussing the strengths and weaknesses of their cases.  She thrives on achieving a favourable resolution, but is also ready to fight for her clients when there is no resolution!  She handles situations always with the best interest of the clients top of mind.  Her clients always find her trustworthy, helpful and supportive.
Katherine is a keen language learner and loves travelling.  Already fluent in English and Cantonese, when she was an undergraduate, she chose to take lessons in Mandarin, French and Japanese with a view to help her travel around the world.   She has indeed travelled the world, but unfortunately she can now only speak Mandarin fluently while her French and Japanese may just allow her to order in a restaurant or to ask for directions!
Katherine recently completed a Masters of Law at the University of Toronto.  She still holds a practicing certificate in Hong Kong and remains as a consultant in Simon Si & Co, of which she was a partner before moving to Canada.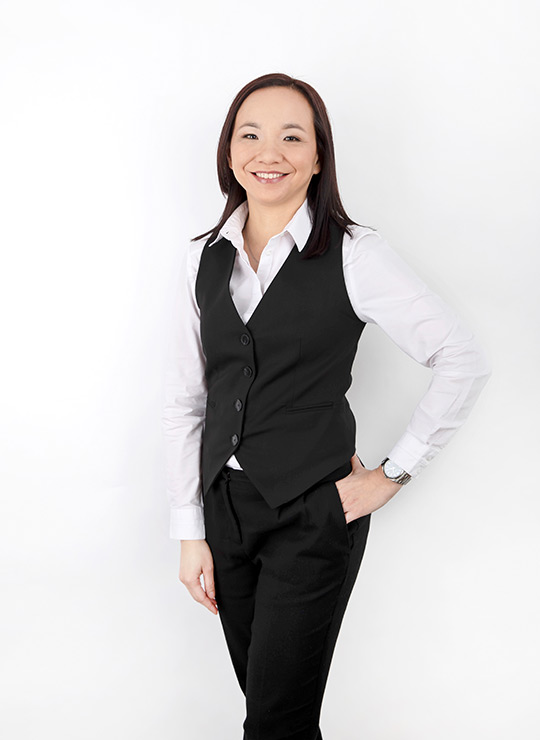 Admissions
Solicitors, Hong Kong, 1999
Ontario Bar, 2019
Education
L.L.B., University of Hong Kong, 1996
P.C.L.L., University of Hong Kong, 1997
G.P.L.L.M., University of Toronto, 2018
Professional Associations
Member, Federation of Asian Canadian Lawyers
Member, Toronto Lawyers Association
Languages
Fluent in English, Cantonese and Mandarin