Employer Services
Going beyond a fair exchange of work for pay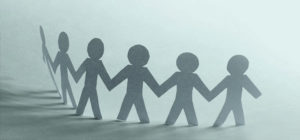 At Hum Law, we know that the fair exchange of work for pay is just one aspect of a vast body of law that seeks to ensure equity and safety in the workplace. Drafting employment contracts and compensation plans is detailed and important work, but today's clients demand much more from their employment law counsel. Our clients depend on us as trusted advisers on all aspects of workplace law, recognizing that everything that happens and every interaction at work contributes to shaping the workplace culture.
Employment Law protects employers and employees. It facilitates and enhances productivity while supporting quality of life at work. It champions fairness and equity, and prohibits the abuse of power.
Small, medium-sized, and large businesses and non-profits trust Hum Law's proactive and practical approach to risk management and regulatory compliance. In addition to drafting employment policies and contracts, we provide practical and effective legal guidance on matters relating to terminations, reorganizations and human rights, including discrimination and harassment.
Forces acting on the workplace are diverse and interconnected. We take a broad view of employment law that considers the corporate culture and every aspect of the employer-employee relationship. From job ads to recruitment and hiring through to day-to-day operations and termination or retirement, we have the expertise needed to guide the employer in building and maintaining a culture that promotes fairness, respect and productivity.
Services Include:
Developing, drafting and updating human resources policies
Hiring procedures and pre-employment negotiations
Drafting employment, service and independent contractor agreements
Employment law reviews and updates
Performance management and discipline
Absence, sick leave and disability claim management
Return to work and accommodation
Layoffs, terminations and re-organizations
Enforcing non-competition, non-solicitation and confidentiality covenants
Human rights violations, including discrimination, harassment, sexual harassment or bullying in the workplace
Privacy
Pay equity
Labour relations: management-side collective agreement bargaining and grievances
Employment standards compliance
Workplace investigations
Workplace transformations: maximizing productivity through improvements in process, policies and practices to promote mutual respect; and training and advice on workplace management in compliance with the Accessibility for Ontarians with Disabilities Act; harassment, discrimination and anti-violence legislation; and diversity practices.