Resolving to fight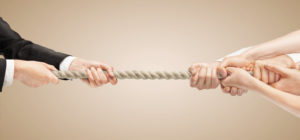 At Hum Law, we seek the best solution for the client. When the pathway to success leads to the courtroom, clients rely on our solid experience and proven commitment to their best interests. With expertise in civil and common law, the ability to counsel in both French and English, and our courtroom experience, Hum Law is known for optimizing outcomes to the benefit of our clients.
Our lawyers represent organizations and individuals in legal disputes before administrative tribunals and at various levels of court. We act on a wide range of disputes relating to confidentiality and non-competition agreements, terminations of employment, professional negligence and employment or disability benefits.
With extensive expertise in matters relating to human rights in the workplace, an area of growing public awareness, Hum Law draws on an exceptional knowledge and experience to achieve the best results for our clients in discrimination and harassment disputes.