Bridging Divergence
Workplace Investigations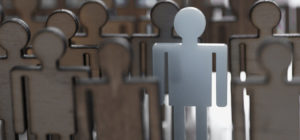 All complaints relating to safety, harassment or discrimination must be taken seriously, and where the investigation of a workplace issue is warranted, the employer is bound by law to conduct one in a timely manner.
Hum Law has developed the insight to determine, from the onset, whether a full-scale investigation is likely to be the best route to resolution, or whether a solution can be found in an informal examination of the matter at hand. The objective is to satisfy all parties to a dispute, while ensuring that an isolated problem is not allowed to grow or become systemic.
When an investigation is found to be the best course, we tailor a process that reflects the culture of your organization while maximizing our efficiency in gathering facts. With experience in mediation, we are able to establish an atmosphere of trust, encouraging candid and reliable input through interviews with the various stakeholders.
We work as quickly as possible, applying discretion and sensitivity to get to the root of the matter. Confidentiality and the individual's right to privacy are respected throughout the process. By establishing and maintaining a sense of calm, we help minimize disruption of day-to-day operations.
Workplace Mediation
In Toronto, mediation is a mandatory step in taking a claim made by an employer or employee to trial. But across Canada, mediation is used to settle most employment grievances, with a very small percentage of cases ever going to trial.
As a neutral third party, the mediator helps disputing parties find a mutually agreeable solution. The purpose of mediation is not to determine a winner or loser, but to resolve issues quickly and cost-effectively. Agreements reached in mediation are set out in writing and signed by the parties and their lawyers.
In the context of litigation, choosing a lawyer as mediator has its advantages. A depth of knowledge in all legal aspects of employment law can be key to a successful resolution.
Internal workplace mediation can be used to resolve disputes between workers or workers and management. Finding a solution before a dispute leads to legal action can save considerable time, money and disruption to daily operations. We approach these mandates by clarifying the client's objectives and designing a process that considers the interests of all parties to the dispute, while maximizing cost- and time-efficiencies.
We are sensitive to the dynamics of culture and power that can complicate the resolution of workplace issues. Whether in the context of litigation or internal workplace disputes, we resolve disagreements as quickly, painlessly and respectfully as possible, minimizing the dysfunction that workplace conflicts create.